In America's heartland, St. Louis Missouri
Myanmar's tiny Jewish community kindles the Hanukkah lights in the 118-year-old Musmeah Yeshua Synagogue. Yangon, (formerly known as Rangoon) Myanmar's largest city. The ceremony was led by the patriarch of the community, Moses Samuels.
Jews in Uganda kindle the Hanukkah lights
Lighting the Menorah at the foot of the Eiffel Tower in Paris.
Menorah lighting in Moscow.
Kindling the lights in Kingston,Jamaica
Some IDF soldiers chow down on
sufganiyot
, traditional Hanukkah jelly doughnuts!
Jews In Buenos Aires gather for the Menorah lighting...
Feliz Janukkah
!
Jews gather in London's Trafalgar Square for the Menorah Lighting
Berlin's Brandenburg Gate; Rabbi Yehuda Teichtal lights the Menorah
A familiar face lights a Menorah in Jerusalem
At Jerusalem's Jaffa Gate...
Celebrating in Mumbai, India
In Crown Heights, New York City
In Pittsburgh, Pennsylvania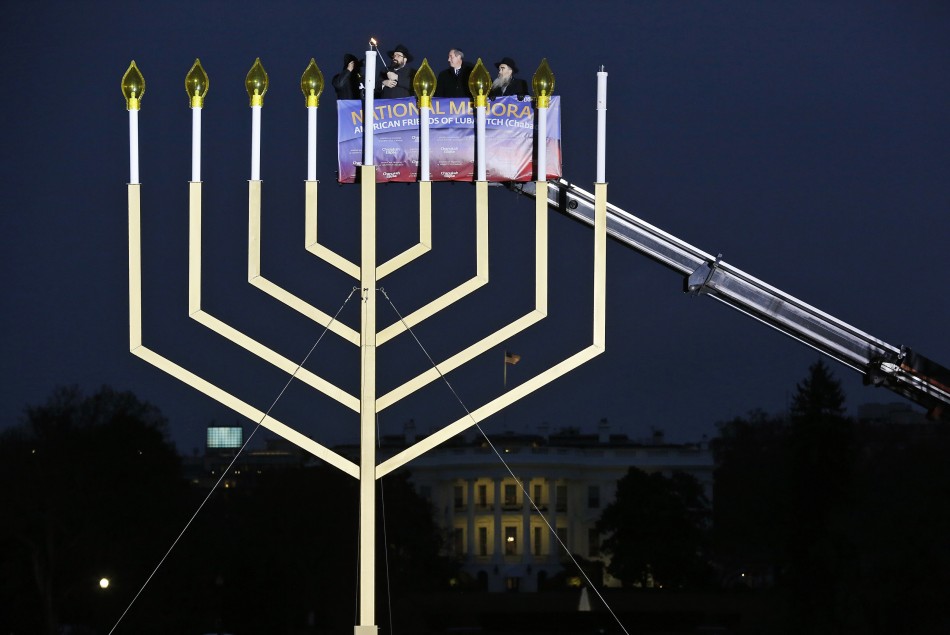 And of course, at the White House, Washington DC