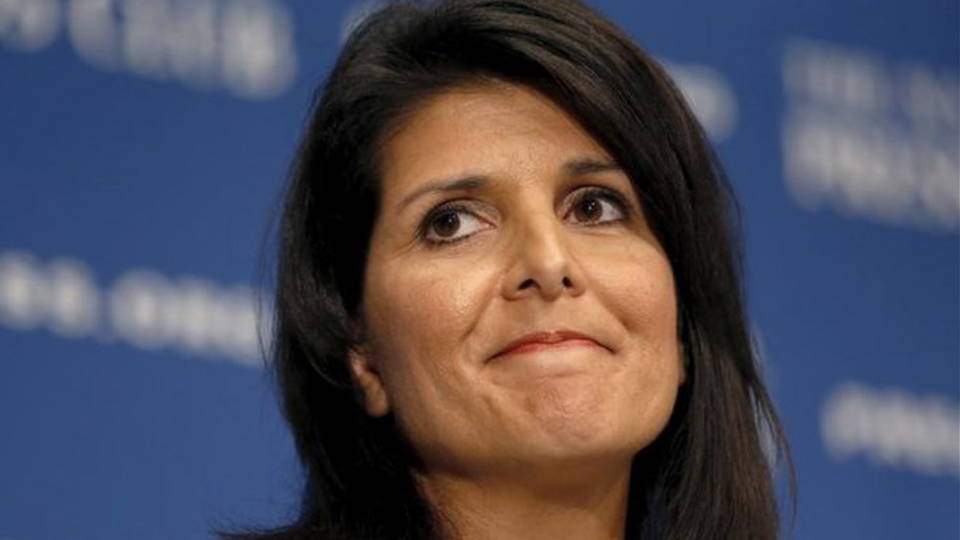 America's new UN Ambassador Nikki Haley did a press conference after her first UN Security Council meeting, and she had a few things to say about the UN's disgraceful obsession with Israel:
Among other things, she made a point of emphasizing the U.S. alliance with Israel and saying point blank that the U.S. will never repeat "the terrible mistake of Resolution 2334." That of course was Barack Hussein Obama's parting, hateful slap at Israel, his support for a one sided, anti-semitic diktat attempting to sidestep the direct negotiations required by both Oslo and the Road Map, force Israel back to unsafe borders and re-divide Jerusalem.
What Ambassador Haley is doing is putting the UNSC on notice that things have changed in Washington and the days of an anti-Israel administration are over.
An excellent beginning. It's about time.