Christ is risen from the tomb, conquering death by death
- Old Russian Easter hymn
Today is Easter Sunday, when Christians all over the world rejoice in Jesus's Resurrection, the heart of their faith.
Easter is closely linked to Pesach, the Jewish holiday of Passover. Jesus had come to Jerusalem for the Passover ceremonies and the famous Last Supper was a Passover seder. The bread Jesus spoke of as recorded in the Gospels was none other than the humble matzoh, the unleavened bread the Hebrews made because they were 'in haste to depart' from Egypt and had no time for it to rise.
Easter in Pakistan
At this time, when religious freedom is under attack in ways and in places where we never supposed it ever would be, it is important to reflect on the message of Passover and Easter, and how that message can free us from bondage...especially the chains we forge ourselves.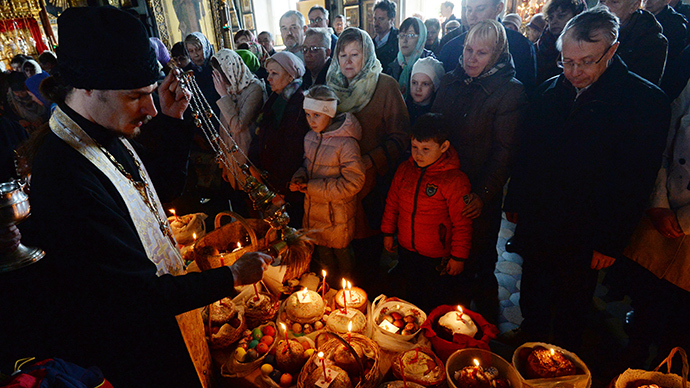 Orthodox Christians celebrate in Jerusalem, Israel.
I wish all of my Christian friends and readers a joyous and blessed Easter.