The IDF has determined that Lt. Hadar Goldin,(HY"D) who was feared kidnapped by Hamas was in fact killed in action. The IDF confirmed the death by checking the DNA of parts of his body that were found in the tunnel used to attack his unit.
Goldin went missing in action on Friday following a deadly ambush by Hamas fighters that killed two other soldiers. The ambush came an hour and a half into an agreed upon 12 hour humanitarian ceasefire.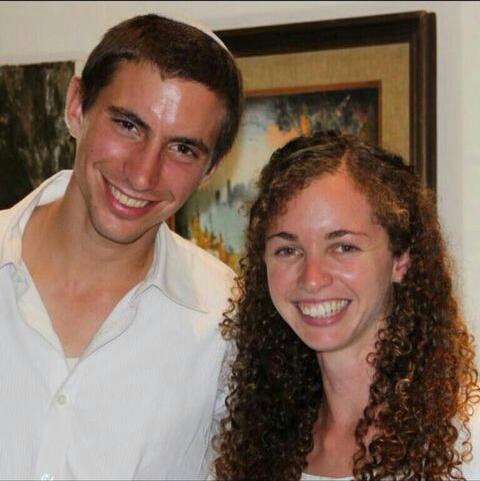 Lieutenant Colonel Peter Lerner told the AFP Goldin had been identified by exhaustive DNA tests of body parts found in the tunnel.
"What we know for sure was that one suicide bomber and at least three or four other gunmen came out of a tunnel.

"One blew himself up, killing two on the spot, and the others were shooting — they grabbed Hadar and snatched him down into the tunnel," he said.

"We don't know if he was alive and wounded, or dead at this time. Only in the aftermath, with the forensic investigation, were we able to conclude that he was killed," he said.

Remains of Goldin's body were discovered inside the tunnel east of Rafah where the confrontation took place, Lerner said.
"He was identified by his DNA," he told AFP, saying what they found proved he was dead, not being held by a militant group.

"There was enough to determine that he had been killed and to carry out a burial."
Lt. Hadar Goldin was buried today in his home town of of Kfar Saba near Tel Aviv.